To Live and Love Again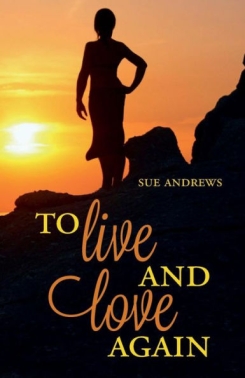 By Sue Andrews
Published by CreateSpace Independent Publishing Platform
She stared down the barrel of her first husband's shotgun. She bore the pain and uncertainty of her second husband's affair. For Sue Andrews, love was always a dangerous game, physically and emotionally taxing—and destined to end in heartbreak.
But when a friend compared her plight to the book When Bad Things Happen to Good People, Andrews became determined: she would stop being a victim and take control of her life once and for all.
So after two marriages, two divorces, and moving from Illinois to Michigan to Georgia to Florida, she finally found herself back where she started again. In the wake of a life-changing high school reunion, it finally seemed like happiness was just around the corner—but it wasn't long before health issues presented a whole new set of obstacles and setbacks to overcome.
We've all heard that bad things happen to good people. But after soul-crushing abuse, near-death experiences, and so much heartbreak, is it really possible to learn to live and love again? Andrews explores these issues with plenty of heart and humor in her thought-provoking personal memoir To Live and Love Again.
paperback | 286 pages | $13.99 USD | 9781514176177 | October 14, 2015